Ok guys.. sorry I was quite busy to post a new update recently. Bukan busy buat keje sangat pun. Juat that there is something so dominant in my head yang dah block semua benda yang aku nak tulis tu. Untuk bulan Februari 2009, pemenang bertuah adalah:

Hadiah yang diberikan ialah: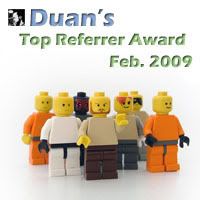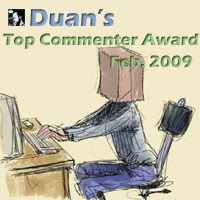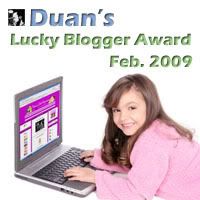 *Award ini tidak boleh diberikan kepada orang lain

Selain dari hadiah berbentuk banner, link bagi blog pemenang akan dipaparkan pada blog ini selama sebulan di bahagian "Duan's Feb. 2009 Winners". Sorry la kalo hadiah ni tak seberapa but I am really thankful for your cooperation.